Biography of Amine Kouider
Amine KOUIDER is a conductor with an international career of great and rich musical performance. His personality is expressed in an energetic and spirited direction that has earned him great success in the many renowned courses he has conducted in France and abroad. Under Valery GERGIEV at the Saint Petersburg Opera, as the assistant conductor during three years, allowed him to build the musical tradition and to grow in an international artistic stage of music.
The international stage
Amine KOUIDER is regularly invited to conduct various orchestras: Toulouse National Orchestra, Strasbourg Philharmonic Orchestra, Mulhouse Symphonic Orchestra, Nice Philharmonic Orchestra, Monte-Carlo Philharmonic Orchestra, Marseille Philharmonic Orchestra, Toulon Opera Orchestra, Lamoureux Orchestra.
He has also conducted: Kirov Orchestra of the Saint Petersburg Opera, Saint Petersburg Philharmonic Symphony Orchestra, Saint Petersburg Cappella Orchestra, Saint Petersburg State Orchestra, Bucharest National Opera Orchestra, Cairo Symphonic Orchestra, Tunisian Symphonic Orchestra, Reykjavík Chamber Orchestra, Qatar Philharmonic Orchestra and Cuba National Symphonic Orchestra.
A charismatic artistic director
From 1998 to 2004, he was the musical director of the Paris International Orchestra; he performed many concerts and recordings.
During 2001 to 2008 and from 2014 to 2016 he was the artistic director of the Algeria National Symphonic Orchestra, where he was above many great projects as "Algiers, Capital of Arab Culture 2007" and "Constantine Capital of Arab Culture 2015" and "International Festival of Symphonic Music of Algiers" from 2014 to 2018.
From 2012 to 2014 he was named as the musical director of the Algeria-France Symphonic Orchestra. At the same time, he is also advisor for music to the Minister of Culture in Algeria and the project manager of the new Algiers's opera and conducted the opening concert.
Since 2016, Amine KOUIDER is named artistic director of this opera and principal conductor of the Symphonic Orchestra of Algiers Opera.
This position lead him to conduct a rich repertory of symphonic works, ballets, and nearly 30 operas including Le Nozze di Figaro, Don Giovanni, Barber of Seville, La Traviata, Rigoletto, Carmen, Madame Butterfly, The Nutcracker and The Swan Lake. Amine KOUIDER is also the artistic director and principal conductor of the International Philharmonic Orchestra and Choir of Paris, which he founded in 1997.
This ensemble in residence at UNESCO-Paris allowed him to give regular concerts as part of the cultural and humanitarian campaigns of the Organization in a repertory of oratorios such as Verdi's Requiem, Requiem of Brahms, Requiem of Dvorak, Mass in C of Mozart and operas in concerts such as Boris Godunov, Faust, La Belle Helene, La Vie Parisienne, Aida, Il Trouvatore and Cavalleria Rusticana. Using his two cultures and becoming an ambassador between bounders, he shows a big interest to the other musical artistic styles.
Through this project, Amine KOUIDER has been named "UNESCO Artist for Peace"
A great training
Born in Algiers in 1967, he studies violin and discovers at 17 years the orchestra conducting. He studies at the Algiers conservatory where he obtained a bachelor's degree in musicology.
Moving to France, he studies orchestra conducting at the Marseille conservatory, then in Paris and Copenhagen with Michel TABACHNIK. He also obtains master's degree in musicology at the Sorbonne University.
Amine KOUIDER perfects his classes as conductor with Manuel ROSENTHAL, Ilya MUSIN and Daniel BAREMBOIM in: New York Philharmonic Orchestra, Kirov Opera House of Saint Petersburg, Berlin National Opera, Paris National Opera, Geneva Orchestra and Santa Cecilia Orchestra of Roma.
Curriculum Vitae of Amine KOUIDER
Artistic Director – Conductor – Project Lead – Artistic Consultant – Professor of Music
PROFESSIONAL EXPERIENCE
I – Artistic Director / Conductor
2016 à Present: Algiers Opera – Symphonic Orchestra of the Algiers Opera
1997 à Present: International Philharmonic Orchestra and Choir of the UNESCO in Paris
2014 à 2016: Algeria National Symphonic Orchestra
2012 à 2014: Algeria-France Symphonic Orchestra  
2010 à 2013: Symphonic Orchestra and Choir of Champigny-sur-Marne – Ile de France (Paris Region, France)
2001 à 2008: Philharmonic Orchestra of Algiers
1998 à 2004: International Orchestra of Paris – France
II – Artistic Project Lead  /  Special Events Organization
2018: «Algeria-China» Concert : concert celebrating the 60th anniversary of this cross-cultural relationship
2016: : Inaugural Concert of the Algiers Opera, with the President of Algeria in attendance
2015: Show at the Zenith in Constantine – «2015, Constantine, Capital of Arab Culture»
2014: Official show of «The Summit of Foreign Affairs Ministers of Africa»
2012: «Algeria-France Friendship » Concert, Gaveau Hall, Paris
2007: Closing concert of the «2007, Algiers, Capital of Arab Culture » festival
2006: Official concert of the «PNUD Summit»
2005: Official concert of the «Arab Summit» in Algiers, in the presence of 22 leaders of Arab nations
2004: Official concert of the «OPEP Summit»
---
2004 – 2014: Events: Ernst and Young – Essilor – Sanofi  – Renault – Peugeot  – AXA – Ooredoo  –  WTC
III – Musical and Artistic Consultant
2003 – 2005: Algerian Republican Guard (harmonic orchestra section)
2010 – 2011: ARABIA – UNESCO Plan – Paris
2014 – 2015: Algerian Minister of Culture and Project Leader of the Algiers Opera
 IV – Professor of Music
2014 – 2016: National Superior Institute of Music – Algiers: Specialization:  Orchestral direction
1994 – 2014 : Conservatory of Champigny-sur-Marne (Paris Region)
Specialization: orchestral and choral direction, musical training and violin
COMPETENCIES
 A – Event Organization                 
Organization and execution of artistic programming
Organization of development of the artistic programs
Organization of prestigious one-off cultural events
Management/coordination of artistic and technical teams
Project leadership and tracking, creation of detailed production schedules
Detailing of communication plans and broadcasting
Budget creation and fund-raising
Management of partners, negotiation and coordination
Tour scheduling and hiring of musicians
Development of a network of professional contacts
B – Consultant and Music instruction
Organization of audits and implementation of projects
Creation of cultural training policies
Follow-up after Cultural Ministry orientations
Organization of cultural "round-table" discussions
Promotion of artistic creation and production
Development of musical instruction plans
Development of training facility projects
Teaching master-level students
Presentation of cultural programs on the radio
Educational concerts for children
SUMMARY
Profile: Conductor and artistic director of classical and Andalusian music, significant experience in the organization of concerts and large-scale cultural events.  Large international network of musicians (instrumental/voice) and other renowned performers.
Specialty: Mastery of all aspects of event coordination, from production to performance, including musical and artistic direction, budget management, team management, planning and organization of concerts, tours and special productions, management of technical and logistical needs.
Quality: Energetic and inspired musical direction, with noteworthy artistic competencies, a strong sense of professionalism, pragmatism, ability to adapt quickly to changing needs and situations, ability to motivate teams around projects, creativity, enthusiasm, pioneer-like mentality and team player.
Unique profile:
International artistic background, based on intercultural exchange and dialogue, specialized in finding common ground between oriental and occidental cultures, invested in humanitarian programs of the UNESCO, goodwill ambassador and UNESCO artist for peace.
Programs and humanitarian causes
Amine KOUIDER, "Honorary Ambassador and Good Will"
January 2019 – Heritage Education for Young People
November 2018 – End of commemoration of the centenary of the Great War
June 2018 – Reviving the spirit of Mosul
January 2018 – Protection of Museums in Conflict Zone #UNITE4HERITAGE
June 2017 – Protection of Museums in Conflict Zone #UNITE4HERITAGE
September 2016 – Celebrations of the 25th anniversary of the inscription architectural ensemble of Reims
June 2016 – Against the illicit traffic of cultural objects #UNITE4HERITAGE
January 2016 – Contre le trafic illicite d'objets culturels #UNITE4HERITAGE
June 2015 – The week of the ocean
February 2015 – Vulnerable children in Africa
June 2014 – Celebrating the 35th anniversary of the inscription of Chartres Cathedral
January 2014 – Operation Smile
December 2013 – Women's Education in Senegal
May 2013 – The Children of Burundi
UNESCO
Amine KOUIDER, « UNESCO artist for Peace »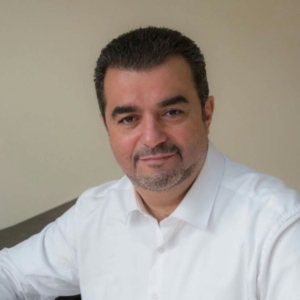 The French-Algerian conductor Amine Kouider was designated UNESCO Artist for Peace in April 1999, in recognition of his commitment to promote tolerance and the culture of peace through his musical activities.
In 1997, he founded the International Choir and Philharmonic Orchestra, working to spread the message of tolerance, peace and rapprochement of cultures through music. The International Philharmonic Choir and Orchestra was also named UNESCO Artist for Peace in April 1999.
As Artistic Director and founder of the Algeria-France Symphonic Orchestra, bringing together Algerian and French musicians, he champions the bridging of cultures between the two countries.
Mr Kouider supports the #UNITE4HERITAGE campaign led by UNESCO, which aims to highlight and safeguard cultural heritage and diversity around the world.
Contact me
Email : amine.kouider@yahoo.fr
French mobile : + 33 6 60 18 90 54
Algerian mobile : +213 5 50 13 36 60
Amine KOUIDER
UNESCO Artist for Peace